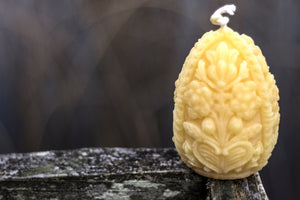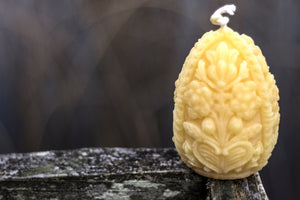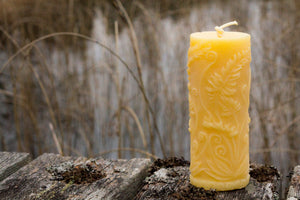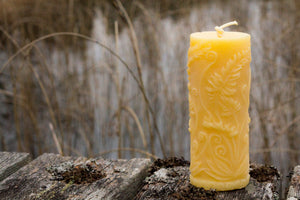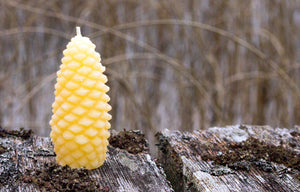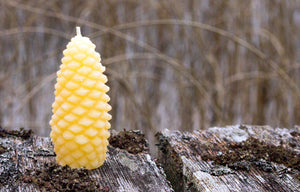 Our Hand Poured Beeswax Tea Light Candles are the perfect addition to any home decor, providing a natural and warm glow that adds a touch of elegance to any setting. Made with pure Canadian beeswax, these tea lights are crafted with care and feature a cotton/paper wick that provides a clean and even burn.
Each tea light candle provides 4-5 hours of burn time, ensuring you can enjoy the warm and natural glow of these candles for an extended period of time. These tea light candles are designed to pool and liquefy, providing a consistent and even burn that ensures you get the most out of your candle.
Our tea light cups are manufactured in North America and are recyclable, ensuring you can enjoy the natural beauty of beeswax candles without harming the environment. We recommend always burning tea light candles in a cup type vessel to ensure a safe and enjoyable experience.
Bring the natural warmth and beauty of pure Canadian beeswax into your home with our Hand Poured Beeswax Tea Light Candles. Perfect for any occasion, these tea lights are sure to provide a warm and inviting atmosphere that will make your guests feel right at home. Order yours today and experience the natural beauty of pure beeswax.