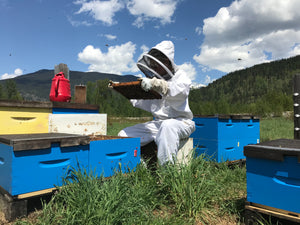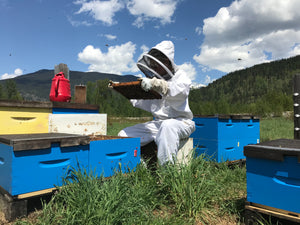 Beekeeping Assistant Armstrong/ Revelstoke
BeeKind Honey Bees, a commercial beekeeping operation based in Revelstoke BC with operations stretching into Armstrong BC, is seeking potential employees to join our team as Beekeeping Assistant. As a beekeeping assistant, you will be responsible for managing our bee yards for bee stock production in the Spring/ Summer, and honey production from early to late Summer.
Preferred Qualities:
We are actively searching for potential employees (experienced - novice) who possess the following qualities:
Physically fit
Able to follow specific instruction
Take initiative
Work independently
Highly reliable
Communicate well verbally and in writing
Flexible with their scheduled hours
Maintain a high level attention to detail
Job Duties:
As a Beekeeping Assistant, your duties will range from:
Unwrapping bee hives
Supplemental feeding
Moving beehives
Disease and pest management/ treatment
Setting up mating nucs
Making splits
Catching queens
Building sale nucs, bee equipment, and bee yards
Honey supering
Pulling honey for extraction
Honey extracting
Preparing beehives for winter (wrapping, feeding, treatment)
Job Specifics:
Season: Beginning of April until end of October each year.
Hours: Part-time (to start), with overtime during busy tasks at scale.
Wage: $16 - $20+ per hour depending on experience and skill set. Advancement opportunities are available based on performance as evaluated through regular performance reviews.
Submit Application:
If you are interested in exploring this opportunity, please send a brief cover letter, detailed resume, and references to hello@beekindhoneybees.ca. Please specify which position/location you are interested in. We appreciate your interest in BeeKind Honey Bees and look forward to hearing from you.