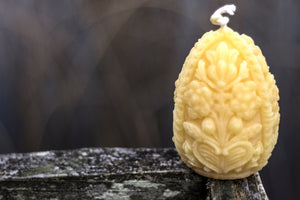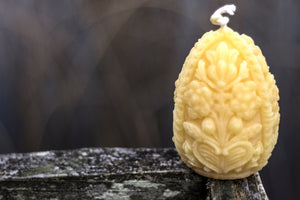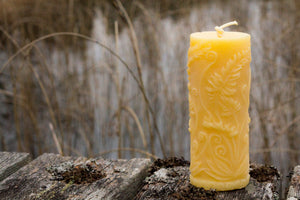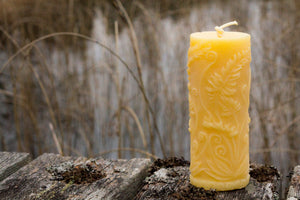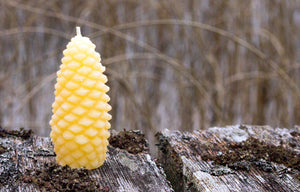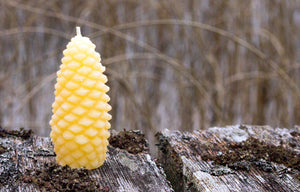 Introducing our Six Inch Pillar Beeswax Candle, handcrafted with pure Canadian beeswax for a natural and beautiful addition to your home décor. Each candle is carefully poured and wicked by hand, ensuring a quality product that you can trust.
Standing six inches tall with a diameter of 7cm, this candle is the perfect size for adding warmth and ambiance to any room in your home. With a cotton wick, this candle burns cleanly and evenly, providing up to 60+ hours of soothing light and a sweet, honey-like scent.
The Six Inch Pillar Beeswax Candle offers numerous health benefits, too. Beeswax candles are known to purify the air by releasing negative ions, reducing allergens, and neutralizing toxins. With our pure Canadian beeswax candle, you can enjoy a warm, natural glow while also promoting a healthy living environment.
Whether you're using it as a centerpiece for a special occasion or simply lighting it for a cozy night in, the Six Inch Pillar Beeswax Candle is a beautiful and versatile addition to your home. Its timeless design and natural properties make it an excellent choice for any décor style.
Invest in our Six Inch Pillar Beeswax Candle today and experience the beauty and benefits of pure Canadian beeswax. With its elegant design, soothing glow, and health-promoting properties, this candle is sure to become a beloved addition to your home.