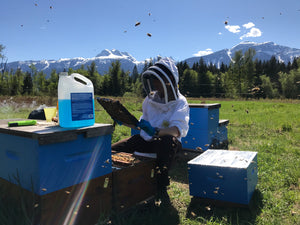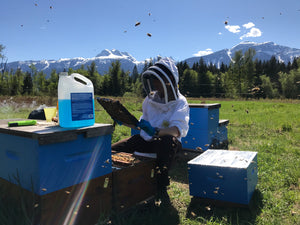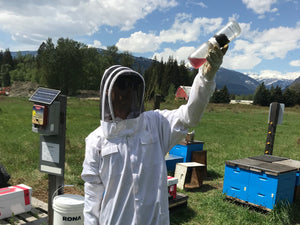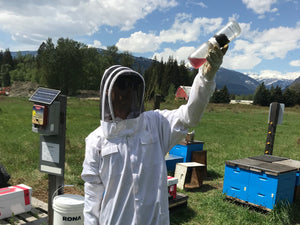 Apipasta Fondant is a highly effective product that provides critical nutrition to honeybees in times of need. Its all-natural composition is packed with essential nutrients that help bees survive during harsh conditions. The product is especially useful during the coolest seasons, as it strengthens the beehive and boosts productivity.
Apipasta Fondant is easy to use and requires no preparation or water to be added. The micro-crystals in the product are coated with a layer of glucose syrup, which is specially designed for easy assimilation by bees. This means that the product is readily ingested and extracted by bees, making it an efficient and effective way to provide essential nutrients to your hives.
One of the great benefits of Apipasta Fondant is that it is eaten by bees with no residue in the beehive. This prevents honey from becoming contaminated by sugars, ensuring that your honey remains pure and free of any unwanted additives. Additionally, the product is long-lasting, with a shelf life of up to 18 months when stored in normal conditions.
Another important feature of Apipasta Fondant is that it does not contain hydroxymethylfurfural (HMF), a toxic substance for bees. This ensures that your hives remain healthy and strong, with no harmful effects on your bees.
Apipasta Fondant is tailor-made to the specific needs of migratory beekeeping, and is especially recommended for colony maintenance, weakened colony strengthening, brood strengthening, and preservation. It is a versatile product that can be used in a variety of situations to help your bees survive and thrive.
To ensure the best results, store Apipasta Fondant in a cool, dry place at around 15°C. With its all-natural composition and nutrient-rich formulation, Apipasta Fondant is the perfect way to give your hives the boost they need to survive during harsh conditions. Try it out today and see the results for yourself!