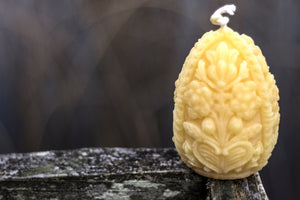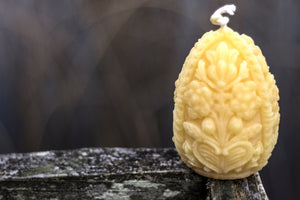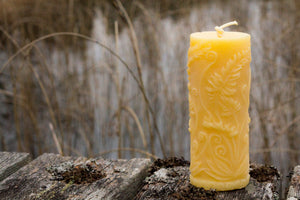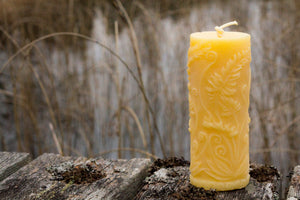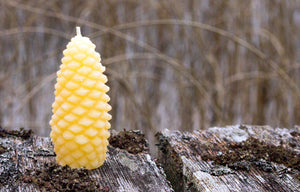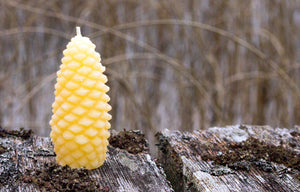 Introducing the Hex 5.0 Pillar Beeswax Candle - a stunning addition to any home décor. Handcrafted with pure Canadian beeswax, this candle emits a warm, natural glow and a sweet, honey-like scent that will fill any room with a cozy ambiance.
The unique hexagonal design of this candle features dancing hexagons in a gorgeous citron color, making it a stylish statement piece for any space. With a cotton wick, this candle burns cleanly and evenly, ensuring maximum enjoyment for up to 50+ hours.
Measuring 7.5 cm x 14.5 cm x 7.5 cm, the Hex 5.0 Pillar Beeswax Candle is the perfect size for larger rooms or spaces. Whether you're hosting a dinner party or enjoying a relaxing evening at home, this candle is the perfect way to create a warm and inviting atmosphere.
In addition to its stunning design and natural scent, this candle offers numerous health benefits. Beeswax candles are known to purify the air by releasing negative ions, reducing allergens, and neutralizing toxins. By choosing a pure Canadian beeswax candle like the Hex 5.0 Pillar, you can enjoy a warm, natural glow while also promoting a healthy living environment.
Invest in the Hex 5.0 Pillar Beeswax Candle today and experience the warm, natural glow that only pure Canadian beeswax can provide. With its long burning time and unique design, this candle is sure to become a favorite in your home.