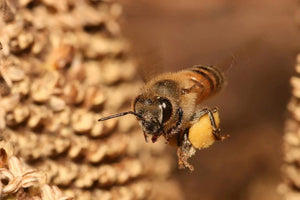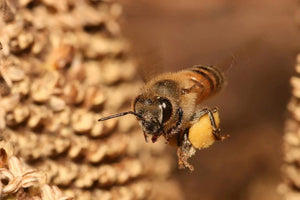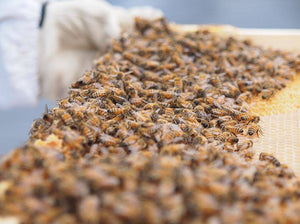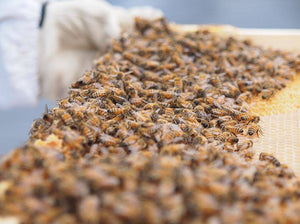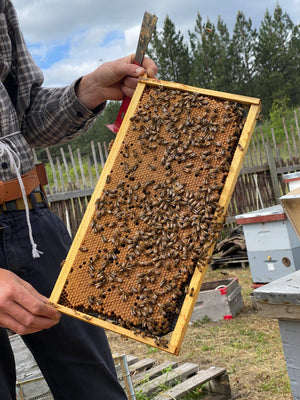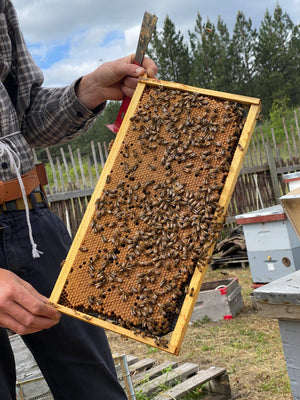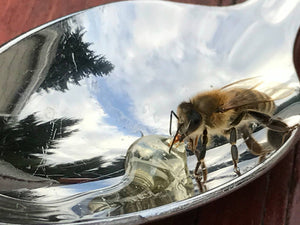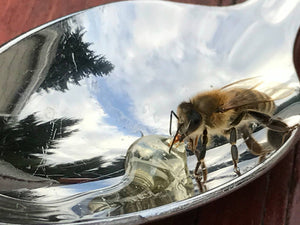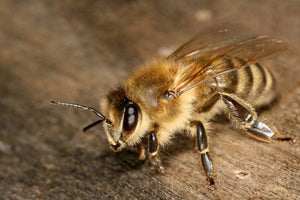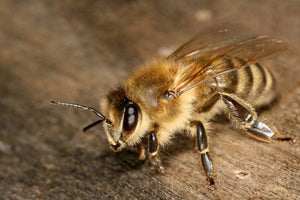 Looking to improve the productivity and health of your bee colony? Look no further than our Carnolian Mated Queen bees, available from mid-May to late June.
Our Mated Queens are a valuable asset to beekeeping management practices. They can be used to split strong hives during swarming season, create a nucleus hive for increasing your operation or for sale, re-queen or replace a failing or aging queen, and even re-queen a Queenless hive in case of unexpected damage or loss.
We take pride in rearing our Queens with a focus on gentleness, overwintering, and honey production from our proven Carniolan stock, expertly adapted to our local conditions.
Our Queens will be shipped via Canada Post in ventilated, trackable boxes. Please note that Canada Post does not provide insurance on live bees. We will ship out the Queens to ensure the shortest possible transit time.
Invest in the health and productivity of your bee colony today with our premium quality Mated Queen bees. Order now and experience the difference!