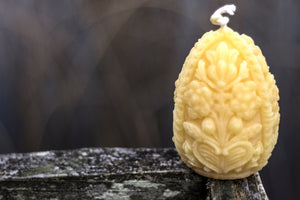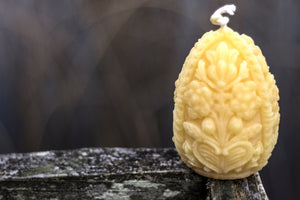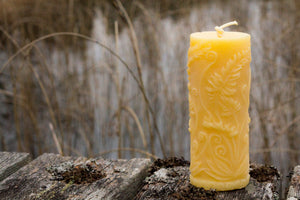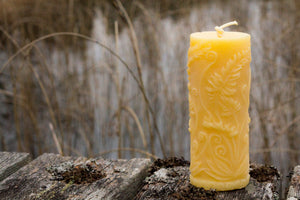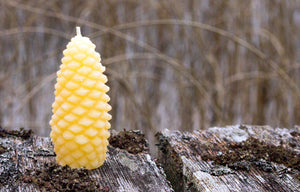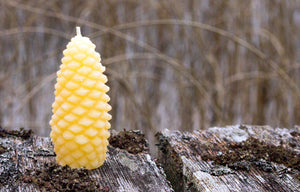 Introducing our Spruce Tree Beeswax Candle, handcrafted with pure Canadian beeswax for a natural and beautiful addition to your winter décor. Inspired by the evergreen trees that have been used in winter celebrations for centuries, this candle is the perfect way to spruce up your home this season.
Standing 10cm tall with a diameter of 9cm, this candle is crafted in the shape of a spruce tree, complete with intricate details that capture the essence of the evergreen. With a cotton wick, this candle burns cleanly and evenly, providing up to 16-18 hours of soothing light and a sweet, honey-like scent.
In addition to its beautiful design, the Spruce Tree Beeswax Candle also offers numerous health benefits. Beeswax candles are known to purify the air by releasing negative ions, reducing allergens, and neutralizing toxins. With our pure Canadian beeswax candle, you can enjoy a warm, natural glow while also promoting a healthy living environment.
Whether you're using it as a centerpiece for a holiday dinner or simply lighting it for a cozy night in, the Spruce Tree Beeswax Candle is a beautiful and versatile addition to your winter décor. Its timeless design and natural properties make it an excellent choice for any home.
Invest in our Spruce Tree Beeswax Candle today and experience the beauty and benefits of pure Canadian beeswax. With its elegant design, soothing glow, and health-promoting properties, this candle is sure to become a beloved addition to your winter décor.