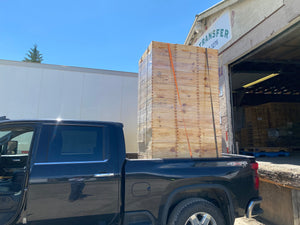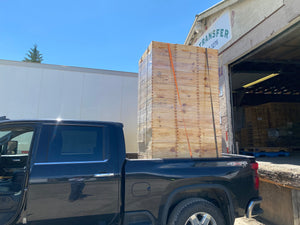 Introducing our high-quality 10 Frame Deep Supers, crafted from durable white pine and designed for beekeeping enthusiasts. Measuring 19 7/8" x 16 1/4" x 9 5/8", our supers offer ample space for medium frames to store honey and pollen, making it the perfect addition to your beekeeping collection.
What sets our 10 Frame Deep Supers apart is the option to Reserve Order Assembled Equipment and Wax Dipped Assembled Equipment, and the best part? There is no extra charge for this service! With the Reserve Order option, you can secure your hive equipment in advance, saving time and hassle. The Wax Dipped Assembled option provides a long-lasting and attractive finish, making your hive resistant to the elements.
Crafted from top-quality materials, our 10 Frame Deep Supers are built to last. Don't wait to get yours today and choose the assembled equipment and wax dipped assembled equipment options that best suit your beekeeping needs, all without any extra cost for the Reserve Order option.