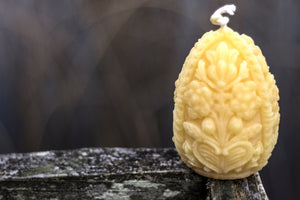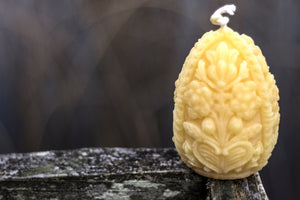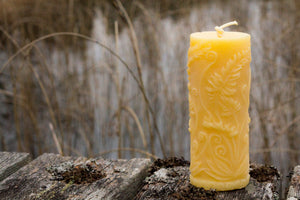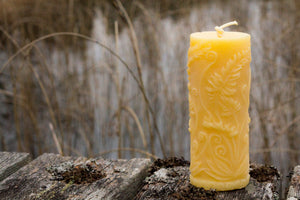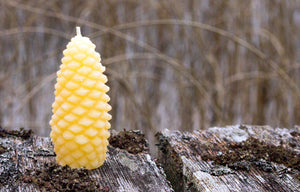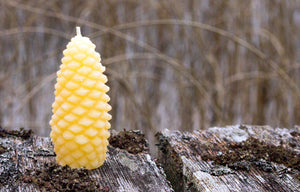 Introducing our Three Inch Pillar Beeswax Candle, made from pure Canadian beeswax for a beautiful and natural glow. Hand poured and hand wicked with a cotton wick, this candle has been crafted with care to ensure an even burn and a long-lasting flame.
Measuring three inches tall and just four centimeters in diameter, this pillar candle is the perfect size for adding a touch of warmth and elegance to any room. With dimensions of 10cm x 4cm x 4cm, it's also incredibly easy to place anywhere you need it.
With an approximate burning time of 18-20 hours, you can enjoy the sweet scent and beautiful glow of this beeswax candle for hours on end. It's perfect for a cozy night in, a romantic dinner for two, or simply adding a touch of ambiance to your home decor.
Whether you're looking for a beautiful and eco-friendly way to decorate your living space or simply want to enjoy the natural warmth and glow of pure beeswax, our Three Inch Pillar Beeswax Candle is the perfect choice. Buy now and experience the natural beauty and warmth of pure Canadian beeswax for yourself!