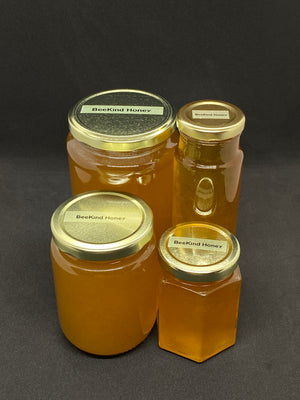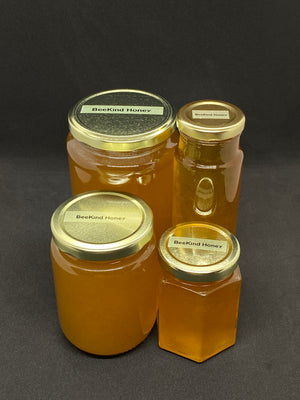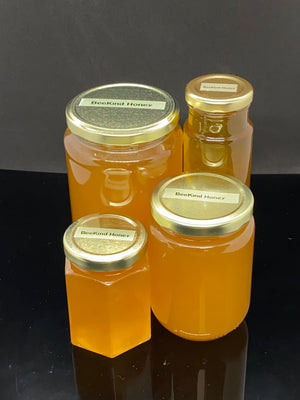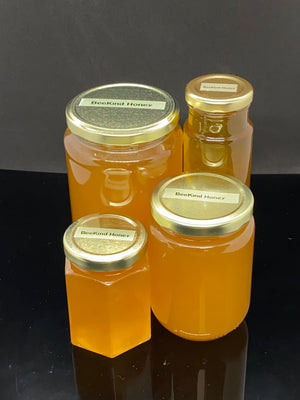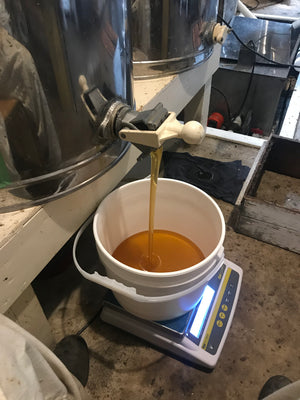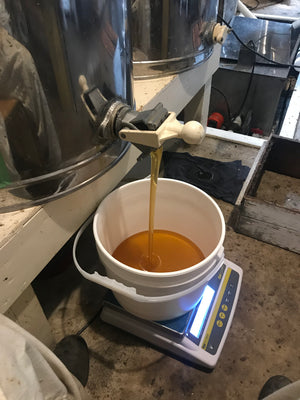 BeeKind Honey
Our honey bees work tirelessly to collect nectar from a variety of floral nectar and pollen sources, including alfalfa, clover, wildflowers, and numerous trees and shrubs in the Revelstoke to Armstrong region of British Columbia.
Our honey is harvested following the peak nectar flow during the summer months between late July and the end of August each year. We carefully assess the needs of our apiary and calculate the amount of honey that can be safely harvested without compromising the health of our bees. We then extract, filter, and package the excess honey for consumption.
Our honey is produced using the langstroth beehive design, which allows us to extract the stored nectar that has been converted to honey without harming the bees or damaging the hive. Our honey is available in liquid, creamed/whipped, and honeycomb forms, with each type offering its own unique taste and texture.
We take great pride in the quality and characteristics of our honey, which varies from region to region and even location to location depending on the available forage. Our honey is a varietal blend of what is predominantly available in our area, resulting in a unique and delicious taste that can only be found here.
Whether you're looking for a sweet addition to your morning toast, a natural sweetener for your tea, or a delicious ingredient for your favorite recipe, our raw honey is the perfect choice. Shop now to experience the delicious taste of our local honey for yourself!
Honey has a natural tendancy to gradually crystalize over time, depending on the sugar content of the nectar foraged. Some nectars will cause honey to crystalize quicker than others, along with a variety of other contributing factors.
To preserve the natural goodness in raw honey, you can place your jar in a pot of water on slow and low heat (just before a boil) and patiently wait for it to return to liquid. If you have a plastic bucket of honey, you should be able to also place in enough water that the two bottoms do not touch, and follow the same steps. Be careful to not melt the plastic bottom with too much heat.
Yes. We have a Wholesale section in our main menu supporting Wholesale accounts for our business partners with discount pricing for volume purchasing.
Not yet. We are working towards offering both creamed honey, and a limited supply of comb honey. We anticipate our creamed honey will be available late 2023, and our comb honey late 2024.
Yes. We harvest our honey late summer each year from our bee yards between Revelstoke and Armstrong BC, Canada.
In order to meet demand from our customers, we also source quality raw honey from our commercial beekeeping partners in our region to ensure a consistent supply of quality raw honey.