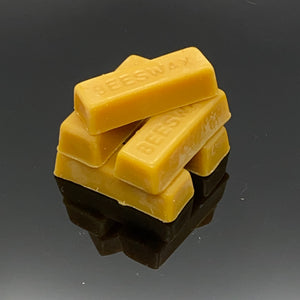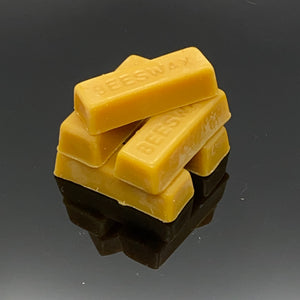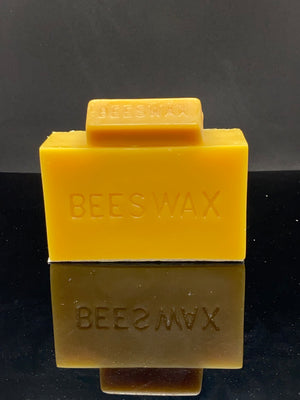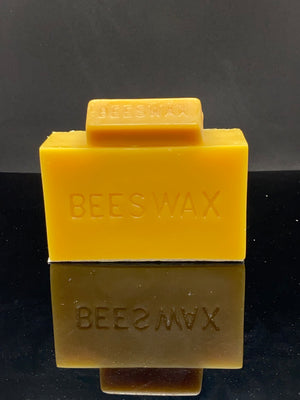 BeeKind Beeswax
Discover the Versatility and Benefits of 100% Pure Filtered Beeswax Blocks
Beeswax is a natural wax produced by honey bees that has been used for centuries in various applications. Our beeswax blocks are made from 100% pure filtered beeswax that is rendered from wax cappings during the honey extraction process. We take pride in providing high-quality beeswax that is versatile and can be used for many practical purposes.
Here are some of the benefits and practical uses of our pure filtered beeswax:
Natural and Sustainable: Beeswax is a natural, sustainable product that is harvested from beehives without harming bees or the environment.
Versatile: Beeswax has many practical uses, ranging from food wraps, candles, furniture polish, and lip balm to wood lubricant, body butter, footwear waterproofing, and rust preventative for tools.
Moisturizing: Beeswax is an excellent moisturizer that can help soothe and heal dry, cracked skin, making it perfect for use in body butter, lotion bars, and homemade vapor rubs.
Protective: Beeswax is a protective barrier that can help protect wood cutting boards from moisture and prolong their lifespan.
Non-Toxic: Our pure filtered beeswax blocks are non-toxic and safe to use, making them ideal for homemade deodorant, soothing cracked heels and hands, and other personal care products.
We take pride in offering high-quality, pure filtered beeswax that is perfect for all your practical needs. Whether you're making candles, lip balm, or furniture polish, our beeswax blocks will provide the perfect solution.
Experience the versatility and benefits of 100% pure filtered beeswax today! Try our beeswax blocks and see the difference for yourself.
Yes. We have a Wholesale section in our main menu supporting Wholesale accounts for our business partners with discount pricing for volume purchasing.
That often depends on a variety of conditions such as, the type (cappings wax, comb wax), age (new vs. old), as well as regional forage can also play a role in the wax color.