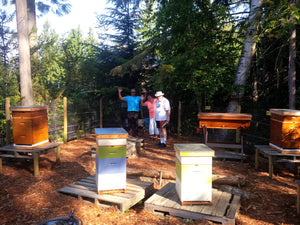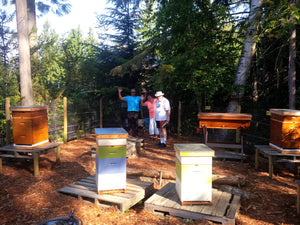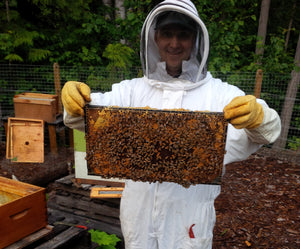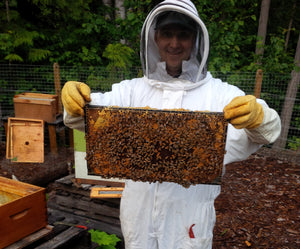 The Short Version...
Welcome to BeeKind Honey Bees, a commercial beekeeping operation and online beekeeping retailer located in Revelstoke, British Columbia. Our company was founded in 2019 with a shared passion for honey bees and a desire to provide our community with high-quality beekeeping products and locally sourced raw honey.
At BeeKind Honey Bees, we take pride in sharing our years of experience and knowledge with others who are interested in the fascinating world of honey bees. We are grateful for the significant support we have received from non-profit organizations, youth and adult extension/teaching opportunities, and most importantly, our valued customers like you.
Our mission is to increase the availability of honey bee and beekeeping products and services in our area while providing learning and education opportunities to aspiring beekeepers. Through our ShareHive Program, we aim to offer individuals the chance to participate in the beekeeping season and learn about the essential role honey bees play in our ecosystem.
As a start-up business, we are committed to developing our marketing and branding strategies, including product labels and expanding our product lines. We appreciate your patience as we work hard to build convenient and safe options for you to purchase a range of products for the hive.
We understand that our success depends on the satisfaction of our customers, and we strive to provide exceptional customer service and quality products. Thank you for considering BeeKind Honey Bees for your beekeeping needs, and we look forward to serving you.