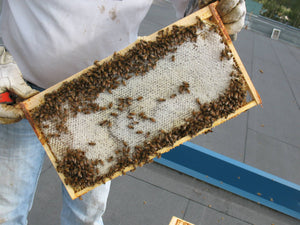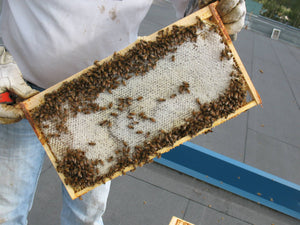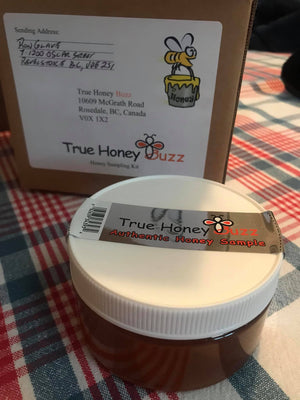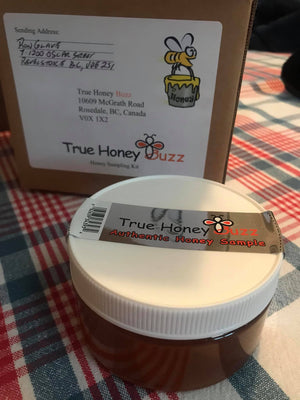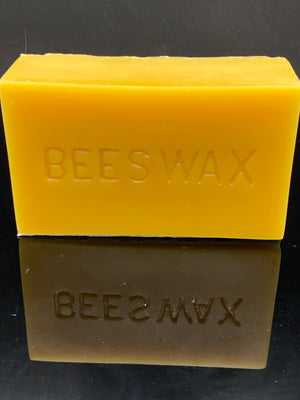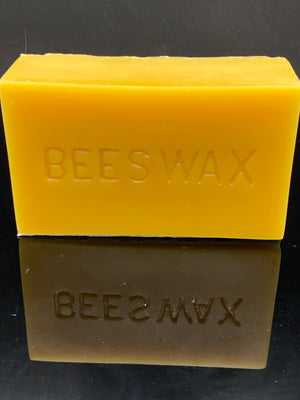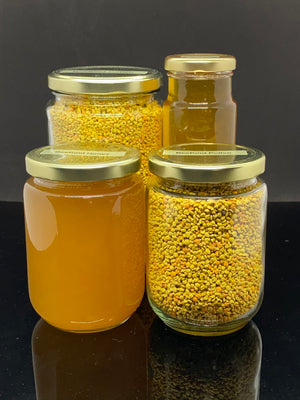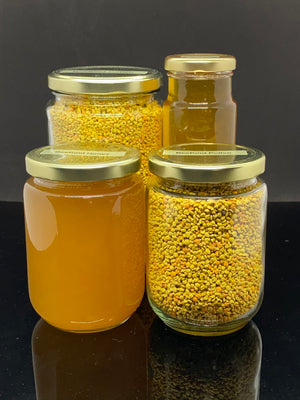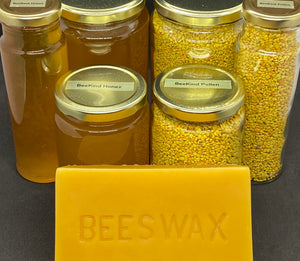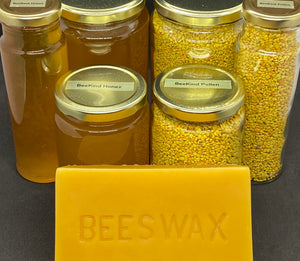 Our honeybees have been busy buzzing around the Revelstoke BC and Armstrong BC areas collecting nectar from all sorts of floral nectar and pollen sources. From alfalfa and clover to wildflowers like lupines, daisies, and even thistle, our honeybees collect from a diverse range of sources, giving our raw honey a unique flavor that's totally un-bee-lievable!
Our Raw Honey is the real deal, no heat, no filtering, no pasteurization, nothing but the natural goodness that you expect from the hive. Plus, we've got you covered with a perfect 500g size jar that's just the right amount for your sweet tooth cravings.
Not only does our Raw Honey taste great, it's also loaded with natural enzymes, vitamins, and antioxidants. That means it can help soothe a sore throat, alleviate allergies, and even promote better sleep. And, if you're looking for a natural sweetener that won't send your blood sugar levels into overdrive, our honey is a bee-utiful choice!
So, why not give our Raw Honey a try? Get your hands on our 500g size jar and enjoy the sweetness and health benefits of raw honey in all your favorite recipes. You won't bee disappointed!