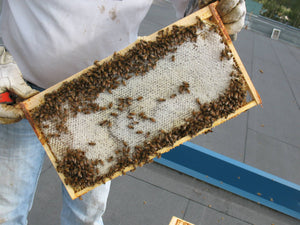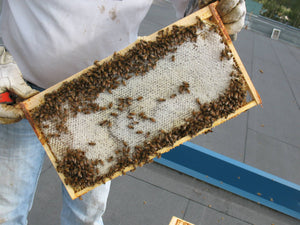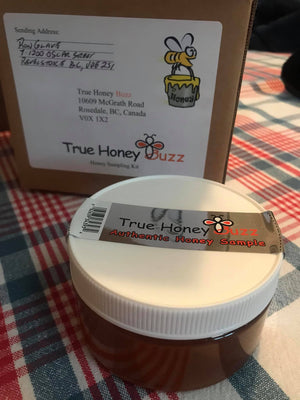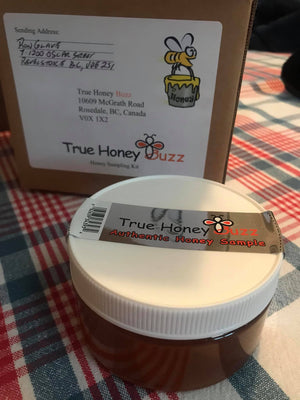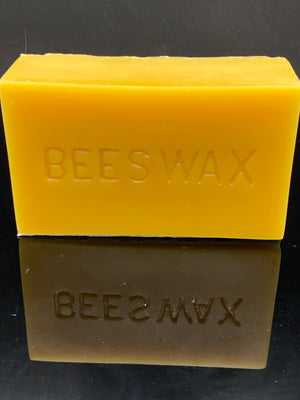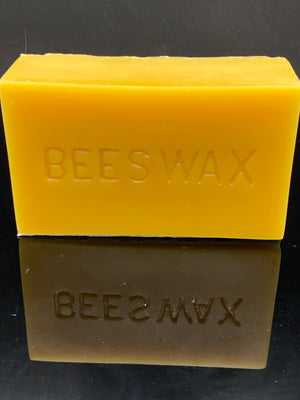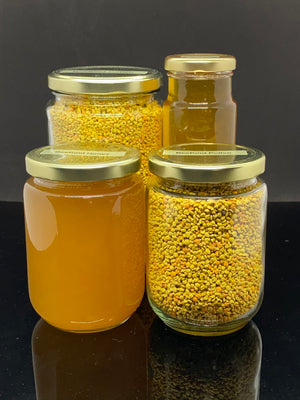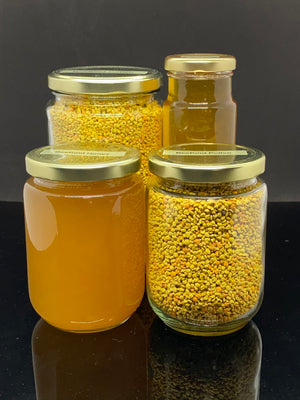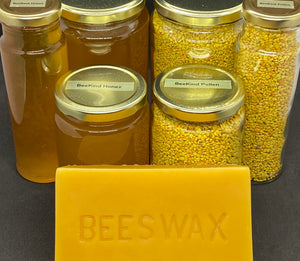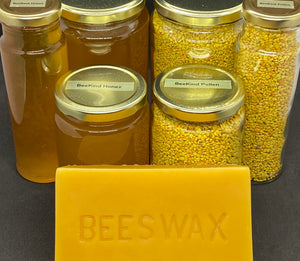 Introducing our premium raw honey, straight from the heart of British Columbia's finest flora and fauna! Our honey bees are hard at work, tirelessly collecting nectar from a diverse range of floral nectar and pollen sources, including a blend of wildflower and numerous trees and shrubs. With predominantly alfalfa and clover, alongside lupines, daisies, red paintbrush, and other wildflowers like willow herbs and thimbleberry, our bees produce a unique, distinctively flavored honey that is unlike any other.
Each bucket of our premium raw honey weighs 7kg, and is a testament to the hard work and dedication of our honey bees. They travel far and wide across the lush forests and fields between Revelstoke BC and Armstrong BC, gathering the finest nectar and pollen to create this delectable, all-natural sweetener.
Our raw honey is carefully harvested to preserve its unique flavour and natural goodness. It is free from any artificial additives, preservatives or sweeteners, and is 100% pure, raw and unprocessed. Each jar is a tribute to the dedication and hard work of our bees and a testament to the quality of our product.
Whether you're a honey aficionado or just someone looking for a delicious and natural sweetener, our premium raw honey is the perfect choice for you. So why wait? Try it today and experience the taste of nature's finest in every spoonful!