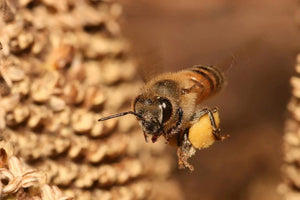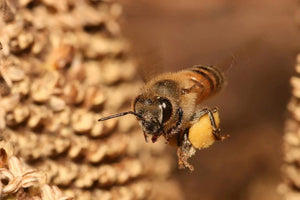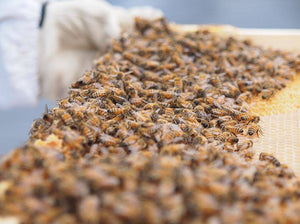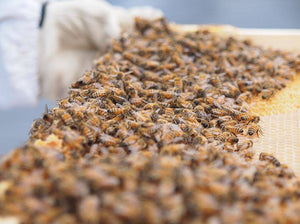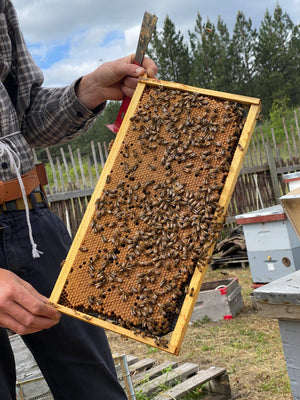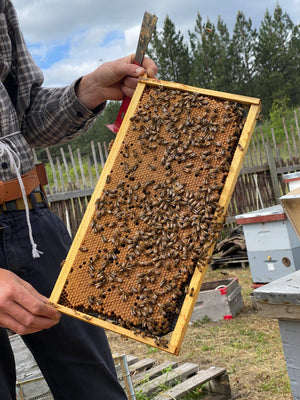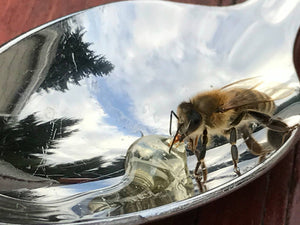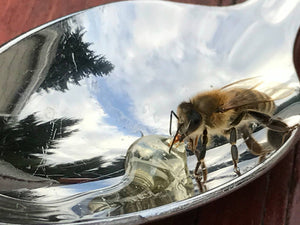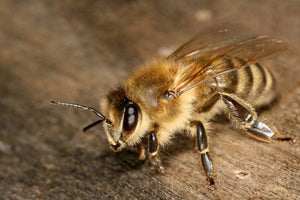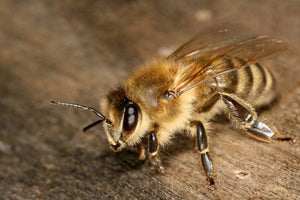 4 Frame Deep Nucs: Looking to start a new beehive, expand your apiary, or replace winter losses? Our Four Frame Nucleus Colonies (Nucs) are the perfect solution! This colony contains three frames of immature and mature brood, an established laying queen, and an estimated population of 5,000 worker and drone bees. Plus, the fourth frame is filled with a supply of pollen, nectar, and/or capped honey.
At BeeKind Honey Bees, we pride ourselves on offering high-quality nucs that come packaged in recyclable corrugated plastic boxes. Each of our nucs also receives an inspection from a specialized Regional Bee Inspector, whose report and authorization to sell our stock are included with each purchase.
Reserve Order: To ensure that you receive your nucs when you need them, we recommend making your reservation well ahead of time. Our inventory can become very limited from March to May due to beekeepers making pre-arranged orders as part of their honey production strategies.
Payment: We offer two payment options: Full Payment or a 50% deposit (with the balance due at the time of pick up or anytime before). Please note that our nuc boxes are non-refundable and included in the full cost.
Pick up: In 2024, we will be offering two pick-up locations: Armstrong BC, and Revelstoke BC. One week prior to being available, we will email you pick-up details and directions to our locations. We do not ship our nucs through Canada Post or Courier. We do promote/ encourage beekeepers working together to transport nuc orders into their area minimizing travel. Please let us know in advance if someone is picking up your order for you.
Our anticipated pick-up dates are Sunday June 2nd 2024 in Armstrong BC and Monday June 3rd in Revelstoke BC/ Castelgar BC. Please understand that these are expected dates, but each year's spring weather can significantly influence mating weather, which in turn can affect which weekend nucs are available for pick-up.
Transportation: When picking up your nucs, please be prepared to handle live bees with appropriate protective equipment and have a transport plan that provides adequate ventilation during transport. We recommend planning an early morning or late evening pick-up to ensure that foragers are home. The ideal transport is in the back of a pick-up truck, but bees can be transported in a vehicle while adequately secured against movement.
Please note that this is a live animal product that is made to order in high demand. A restocking fee of $50 each will be charged for cancelled orders before May 1st 2024. Orders cancelled after May 1st 2024 will receive a store credit for the amount paid. We do not accept responsibility for bees that overheat once they leave our care, and any issues must be brought to our attention within 48 hours of receiving your bees. It is also recommended that you plan to feed your bees for 1-2 weeks following pick-up.
At BeeKind Honey Bees, we are committed to providing our customers with the best possible experience. If you have any questions about our nucs, our stock, and/or best practices, please do not hesitate to connect with us by chat, Asking a Question (field below this one), or emailing hello@beekindhoneybees.ca.