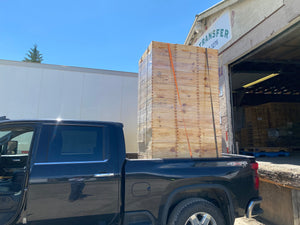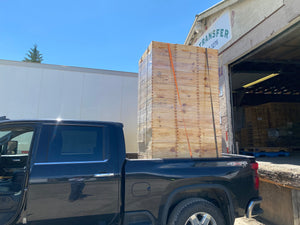 Introducing our custom wax dipping service that extends the life of your hive equipment by protecting it against the elements. We use a blend of paraffin wax and microcrystalline wax called HiveGuard™, designed specifically for beekeepers to enhance hive and woodenware protection. Our wax dipping service provides the following benefits:
Optimal wax formulation for maximum penetration/impregnation
Excellent adhesion and flexibility to prevent cracking
Maximum preservation and disease prevention for up to 25 years
High-temperature sterilization & stability
Can re-dip/rejuvenate woodenware years later
Complies with FDA regulations
No off-gassing time – hives can be used right away
Wax dipping prevents wood rot caused by moisture and fungi
Greatly increases longevity of the beehive
The hot wax sterilizes equipment, even killing American Foulbrood spores
Wax is more natural and chemical-free than paint and stain
Wax dipped hives look great with the golden sheen achieved from the wax dip
We offer a custom wax dipping service by estimate, either at our location or yours. All surfaces, both inside and out, will be covered with wax, penetrating joints, repaired sections, and other difficult-to-reach surfaces of the box that paint typically doesn't cover. Let us know you're interested in our wax dipping service by completing an order for this item, and we will connect with you shortly after receiving your request. Please leave a description of your project in the checkout Notes section. Contact us today and see how we can help you preserve your wooden ware project!