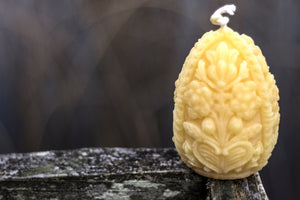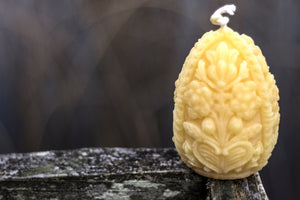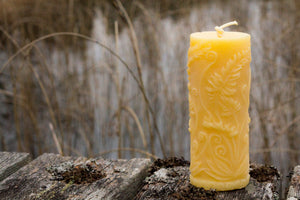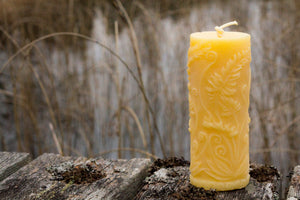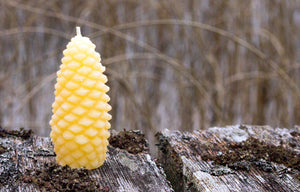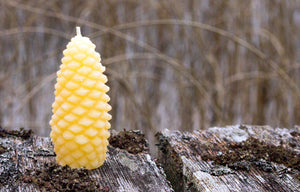 Introducing our Fir Cone Beeswax Candle, a whimsical and charming addition to any home décor. Handcrafted with 100% pure Canadian beeswax, this candle will light up your room with its warm and inviting glow.
Measuring 9cm x 4cm x 4cm, this candle is shaped like a fir cone, adding a touch of natural charm to any space. The cotton wick is designed to flicker and dance, providing a warm and cozy ambience that's perfect for creating a relaxing and inviting atmosphere.
With an approximate burn time of 4-5 hours, this Fir Cone Beeswax Candle will provide long-lasting warmth and beauty, no matter how many times you stop and start it. And because it's made with all-natural ingredients, you can enjoy a clean and consistent burn without any unpleasant smells or irritants.
Whether you're looking to add a touch of natural charm to your home décor or to give as a thoughtful and meaningful gift, our Fir Cone Beeswax Candle is the perfect choice. So why wait? Light up your room with the warm and inviting glow of our Fir Cone Beeswax Candle today!