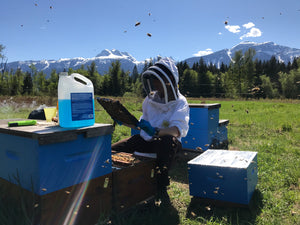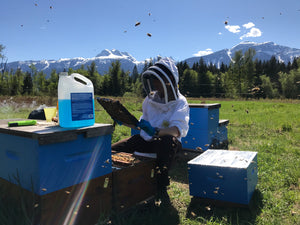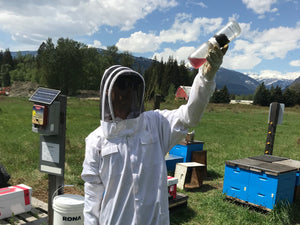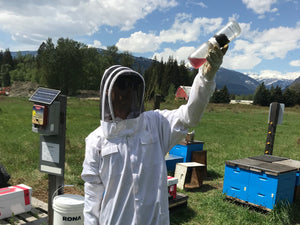 Original HONEY B HEALTHY® is a natural and effective feeding stimulant that can help your honeybees thrive during times of nectar dearth. Nectar dearth is a period when nectar sources are limited, which can happen during certain times of the year or in certain areas with less available flowers. During nectar dearth, bees can suffer from lack of food, which can lead to colony decline and ultimately colony collapse.
This product contains a blend of essential oils, which have been specifically chosen for their ability to stimulate feeding behavior in honeybees. When added to sugar syrup, Original HONEY B HEALTHY® can help establish packages, nucs, and swarms, giving them the extra boost they need to establish themselves in their new hives. The essential oils used in this product are derived from natural sources and are completely safe for your bees to consume.
In addition to being a powerful feeding stimulant, Original HONEY B HEALTHY® has been observed to enhance the health and cleaning of hives when used as a drench or spray. The product's essential oils have natural antimicrobial properties that can help to reduce harmful pathogens in the hive, leading to a healthier and more productive colony.
Original HONEY B HEALTHY® is a non-GMO product, designed to support your bees' natural processes and promote a healthy and thriving hive. It is easy to use and can be added to sugar syrup or sprayed onto frames or bees. Whether you're an experienced beekeeper or just starting out, Original HONEY B HEALTHY® is a must-have tool to keep your bees healthy and productive all year round.