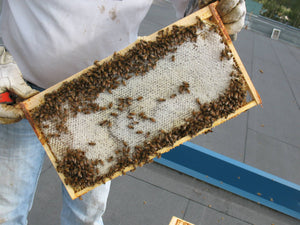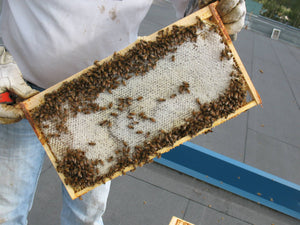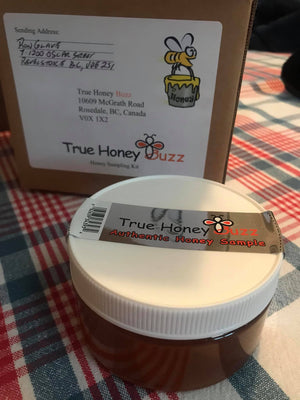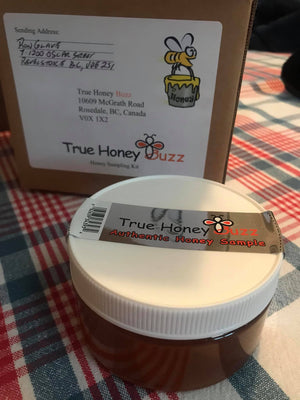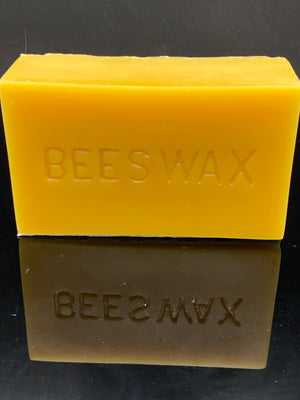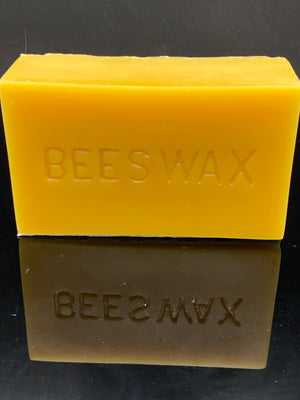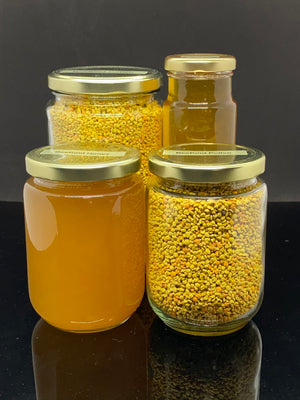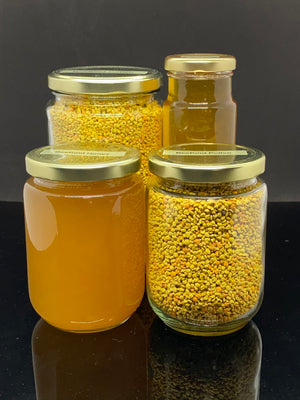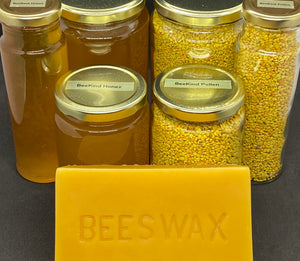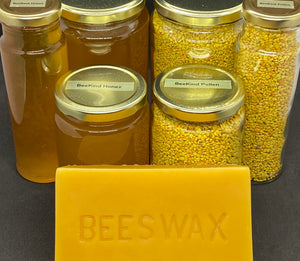 Our honey is produced by hardworking bees that collect nectar from a diverse range of floral nectar and pollen sources. Predominantly, our bees collect nectar from alfalfa and clover, but they also gather a blend of wildflowers, including lupines, daisies, red paintbrush, dandelions, willow herbs, thimbleberry, queens cup, Saskatoon and huckleberries, crocus, daffodils, pansy, hazel, St. John's wort, and thistle. In addition, our bees collect nectar from numerous trees and shrubs. This diverse range of nectar sources results in a raw honey that is truly unique to our area between Revelstoke BC, and Armstrong BC.
Our Raw Honey is carefully harvested and minimally processed to retain all of its natural goodness. Unlike many commercial honey products, our honey is never pasteurized, so it retains all of its natural enzymes, vitamins, and antioxidants. It comes in a range of sizes to suit your needs, including our popular 3kg size, perfect for those who love to use honey in cooking and baking.
Our Raw Honey has a beautiful golden color, smooth texture, and a rich, complex flavor that reflects the diversity of the nectar sources our bees collect from. Its natural, unprocessed goodness and delicious taste make it the perfect addition to any kitchen. Plus, raw honey has many health benefits, such as soothing a sore throat, alleviating allergies, and promoting better sleep. It is also a great natural sweetener that is lower on the glycemic index than regular sugar, making it a better option for those looking to maintain healthy blood sugar levels.
Overall, our Raw Honey is a premium, high-quality product that is truly unique to our area. So, why not try a jar of our raw honey today and taste the difference for yourself? Or, if you love to use honey in cooking and baking, try our 3kg size and enjoy the delicious flavor and health benefits of raw honey in all your favorite recipes.