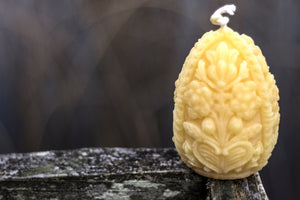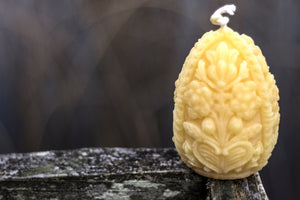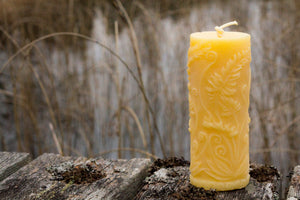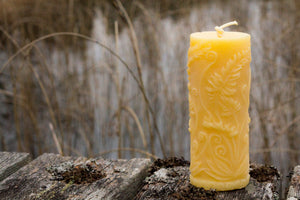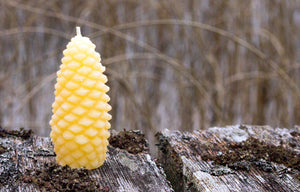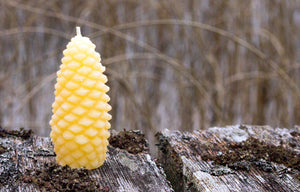 Introducing the Pine Cone Beeswax Candle - a unique and natural addition to your home décor. Handcrafted with pure Canadian beeswax, this candle emits a warm and inviting glow that will fill any room with a sweet, natural scent.
Inspired by the beauty of a seed cone, this candle features a charming pine cone design that captures the essence of the great outdoors. Slightly larger than the wee cone, this candle groups nicely together to create a stunning display. With a cotton wick, this candle burns cleanly and evenly, ensuring maximum enjoyment for up to 5 hours.
Measuring 7 cm tall and 6 cm wide, the Pine Cone Beeswax Candle is the perfect size for any room in your home. Whether you're looking to add a touch of nature to your living room or create a cozy atmosphere in your bedroom, this candle is the perfect choice.
In addition to its natural beauty, this candle offers numerous health benefits. Beeswax candles are known to purify the air by releasing negative ions, reducing allergens, and neutralizing toxins. By choosing a pure Canadian beeswax candle like the Pine Cone, you can enjoy a warm, natural glow while also promoting a healthy living environment.
Invest in the Pine Cone Beeswax Candle today and bring a touch of nature into your home. With its unique design and natural scent, this candle is sure to become a favorite among nature lovers and candle enthusiasts alike.