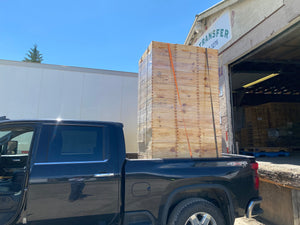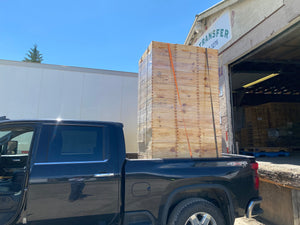 Looking for a sturdy and reliable hive body for your bees? Look no further than our 10 Frame Deep Supers made from high-quality white pine wood. This hive body is perfect for providing your bees with ample space for brood rearing and honey production.
But what sets our hive equipment apart is our wax dipping process. Our hives are available in three options: unassembled, assembled, or assembled and wax dipped. When you choose the wax dipped option, you are providing your bees with a hive that has been treated with a layer of pure beeswax. This not only helps protect the wood from moisture and the elements, but also provides a welcoming and natural scent that helps attract bees to their new home.
Wax dipped hive equipment also offers several other benefits. The wax coating helps prevent the growth of mold and fungi that can harm your bees and their hive, and can help extend the life of your equipment by protecting it from wear and tear. Additionally, the wax coating helps make the hive easier to clean and maintain, as the smooth surface allows for easy removal of propolis and other debris.
So whether you are an experienced beekeeper or just starting out, our 10 Frame Deep Super hive body made from white pine and wax dipped for extra protection is the perfect choice for your apiary.