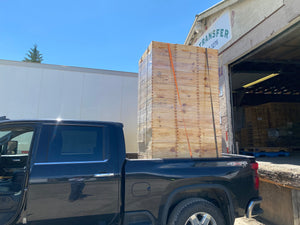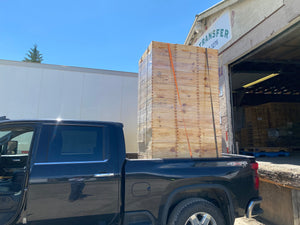 Looking for a top-quality 10 Frame Medium Super for your beekeeping needs? Our White Pine 10 Frame Medium Super is available in unassembled, assembled, and assembled wax dipped options to suit your preferences and needs.
Crafted from sturdy and durable white pine, this super provides ample space for your medium frames to store honey and pollen. Measuring 19 7/8" x 16 1/4" x 6 5/8", it's the perfect size for your bees to thrive.
But what sets our White Pine 10 Frame Medium Super apart is that it's also available as assembled and wax dipped. Assembled super saves you time and effort by arriving ready to use straight out of the box. Wax dipping adds a layer of protection against the elements, making it resistant to moisture, rot, and pests. It also adds an attractive color and scent to the hive, making it more inviting to bees and contributing to their overall health and productivity.
By choosing our assembled and wax dipped option, you can enjoy a hive that is not only sturdy and functional, but also aesthetically pleasing and long-lasting. And with our SEO-optimized product description, you can easily find our White Pine 10 Frame Medium Super online and order it with confidence.
Don't settle for less when it comes to your beekeeping equipment. Choose our White Pine 10 Frame Medium Super in unassembled, assembled, or assembled wax dipped options and experience the benefits of wax dipping for yourself.